Born: 1849
Died: 1917
Gender: Male
Nationality: English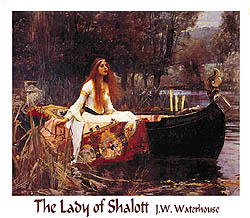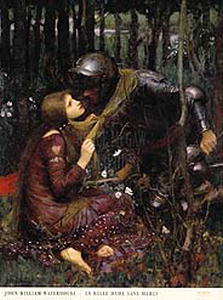 "Waterhouse's career was a progression from classical restriction to a free application of plein-air techniques to subjects drawn from mythology. "Jeremy Maas, Victorian Painters.
John William Waterhouse was born to English parents in Rome, Italy but returned to England to attend the Royal Academy Schools. Sir Lawrence Alma-Tadema was one of his earliest influences and he painted Graeco Roman subjects along the lines of Edwin Long, a painter of portraits, historical and biblical genre.
The Pre-Raphaelite Brotherhood was a major inspiration on Waterhouse and he adapted many of their classical and literary themes for his own compositions. He exhibited at the Royal Academy in 1874 and went on to exhibit there many times throughout his career. Some of his most distinctive paintings depicting romantic and poetic subjects include 'The Lady of Shallot' (1888) and 'St. Cecilia' (1895) for example. As well as these Pre-Raphaelite works he also produced a number of large scale historical and biblical paintings.
Waterhouse enjoyed considerable success with frequent exhibitions and support from many distinguished patrons. He worked prodigiously right up until his death, leaving his final work 'The Enclosed Garden' unfinished.