Born: 1887
Died: 1968
Gender: Male
Nationality: French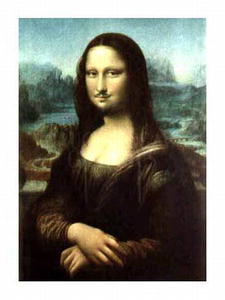 "..perhaps the most important art-theorist and avant-garde provocateur of the 20th century. He directed attention away from the work of art as a material object, and instead presented it as something which was essentially an idea: he shifted the emphasis from making to thinking. "Edward Lucie-Smith.
Marcel Duchamp was born at Blainville in Normandy, one of six children. In1904 he followed his brothers to Paris and studied for one year at the Academie Julian. He was influenced by the Post-Impressionists and the Fauvists but his early works already showed that he was less interested in technique but more so in ideas. By 1909 Duchamp had work exhibited at the Salon des Independents and the Salon d'Automne. His first major success was 'Nude Descending a Staircase No.1' (1911). It was shown at the Armory Show in 1913 and was the subject of considerable controversy. The painting and its version 'No. 2' showed his interest in photography particularly in the way he conveyed a sense of movement. However, he abandoned painting concentrating instead on his 'ready-mades'.
Having relocated to New York and being a key figure in the Dada scene there, he produced probably his most famous work, the ready-made 'Fountain' (1917). It consisted of a urinal signed R. Mutt and established his reputation as a ground-breaking artist challenging the accepted notion of what comprised a work of art. After a year in Buenos Aires playing chess he returned to Paris to create his Mona Lisa parody replete with moustache, beard and rude inscription. In 1920 he was back in New York and began work on what many regard as his conceptual masterpiece, 'The Bride Stripped Bare By Her Bachelors, Even'(1920-1933). A nine foot high structure incorporating an upper and lower glass panel set in an aluminium framework, the work became one of the most discussed pieces of its day and still causes a great deal of discussion. Duchamp divided his time between his art and his chess. He was regarded as one of the finest players in France and took part in four Olympic tournaments.
Duchamp was an iconoclastic figure on the one hand deriding the pretensions of art and on the other exploring its possibilities. He is seen as the godfather of modern art, predicting movements such as Conceptualism, Minimalism and even Pop Art. He was one of the key exponents of the avant-garde and was instrumental in raising the profile of the Surrealists in France and the United States. He was exploring radical ideas in art up until the end of his career with his final work, 'Given:1. The Waterfall, 2. The Illuminating Gas' proving as challenging and provocative as anything else he had produced in his career