Born: 1933
Gender: Male
Nationality: French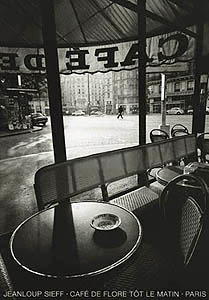 "We live the present moment with little idea of the emotional intensity it will acquire in memory." Jeanloup Sieff.
Jeanloup Sieff was born in Paris to parents of Polish origin. He took up photography at the age of 14 upon receiving a plastic Photax camera for his birthday. In 1953 he went to the Vaugirard School of Photography in Paris to study literature, journalism and photography. A year later he concentrated on photography at the Vevey School in Switzerland. At first he wanted to be a film director but in 1954 he began working as a freelance reporter. A year later he was employed by Elle as a reporter and in 1956 started shooting fashion photography.
Sieff joined the Magnum Agency in 1958 during which time he took assignments in Greece, Turkey and Poland. He then moved to New York where he worked as a freelance photographer until 1966. He photographed fashion for many of the most influential magazines including Harper's Bazaar, Vogue and Esquire. His reputation,
however, lies mainly in his nudes, in which he frequently managed to convey a sense of the ethereal and of detachment for example 'Homage to Seurat' (1964) and 'The Flying Carpet' (1989). He also photographed a number of celebrities such as Jane Birkin, Yves Montand and Rudolf Nuryev. Sieff's work was not solely confined to figurative studies, as he also executed many highly distinctive landscapes.
Sieff has won a number of awards including the Chevalier des Arts et Lettres in Paris in 1981 and has had his work exhibited frequently around the world. Since 1966 he has been based in Paris and continues to photograph a wide range of subjects.