Born: 1840
Died: 1926
Gender: Male
Nationality: French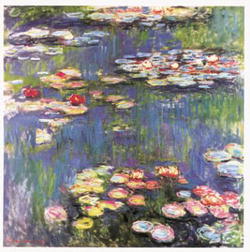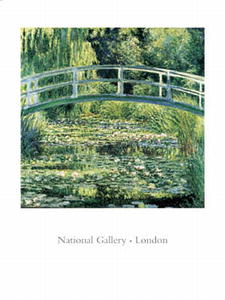 "I work constantly, constantly at grips with nature." Claude Monet in a letter to Durand-Ruel, May 1918.
Claude Monet grew up in Le Havre. He excelled at caricatures to begin with but Boudin, an early mentor persuaded him to take up landscape painting. In1859 he attended the Academie Suisse in Paris where he befriended Pissarro. Following two years' military service he continued his training with Jongkind, followed by time spent in the studio of Gleyre in 1862. At this time he met Renoir, Sisley and Bazille, all of whom were to become core members of the Impressionist movement.
In 1870 Monet moved to London to escape the Franco-Prussian War. He stayed with Pissarro and met the influential dealer Durand-Ruel. Then from 1871 to 1876, based in Argenteuil, he produced some of his most accomplished works. By 1890 he had found success. His subsequent paintings continued his exploration of light on his subjects as he produced 'Haystacks' (1890-1891) and 'Rouen Cathedral' (1891-1895), two amongst many studies in which the artist painted the same subject at different times of the day.
His latter years were spent painting his water-garden in Giverny, which led to a series entitled 'Waterlilies'. Monet was one of the founders and archetypal members of the Impressionist movement. He produced a huge amount of work during his career and his work is still present in many galleries around the world today.