Born: 1840
Died: 1917
Gender: Male
Nationality: French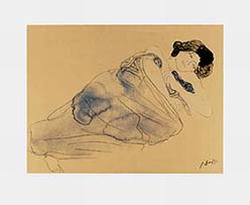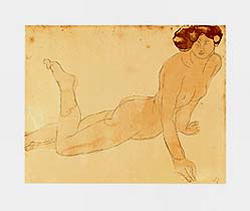 "One must have a consummate sense of technique, to hide what one knows." Auguste Rodin.
Rodin was a Parisian born to a working class family. Despite their lack of resources, the children were raised and educated well. Early on, Rodin showed a talent for drawing and mathematics in the Rue de l'Ecole de Médecine. Excelling there he was encouraged to apply to the Ecole des Beaux Arts but was rejected three times. He supported himself working as an ornamental mason. Then aged 23 his sister died and, overwhelmed with grief, entered the monastery of the Eudistes in the Faubourg St. Jacques. After six months he returned home and soon after met Rose Beuret who was to remain his partner for life.
In 1864 Rodin studied under Barye, the animal sculptor and worked in the studio of Carrier-Belleuse where he remained for six years. One of his first works was the now famous 'Man with the Broken Nose' (1864). Rodin was in the National Guard during
the siege of Paris but was judged unfit for service and headed to Belgium with Carrier-Belleuse in 1871. After a dispute, however, Rodin left the French artist and joined the Belgian sculptor Van Rasburg. In 1875 Rodin studied the works of Donatello and Michelangelo in Italy and they were to be influential on much of his work. He was soon to achieve success and a great deal of controversy with 'Man Awakening to Nature' and the 'Age of Brass' (1876) shortly followed by 'St. John the Baptist Preaching' (1878). By 1880 after a tour around the cathedrals of France, Rodin embarked on his epic 'Gate of Hell' for the future Museum of Decorative Arts. As well as 'The Thinker' who commanded the scene, almost 200 other figures were incorporated into the work. Despite struggling over this work for more than 20 years it was never completed. Rodin created many sculptures over the course of his career and frequently courted much controversy, with a commissioned work portraying Balzac for example being rejected by the Société des Gens de Lettres in 1891 due to its depiction of genius in essence as opposed to a straight portrait of the man himself.
Rodin devoted his entire life to his work. His influence on modern art has been immense, he reinvigorated sculpture at a time when it was becoming stagnant and unimaginative. His art regularly proved sensational but he was a very considered and dignified man rarely getting personally entangled in the often very public disputes his work provoked.