Born: 1839
Died: 1906
Gender: Male
Nationality: French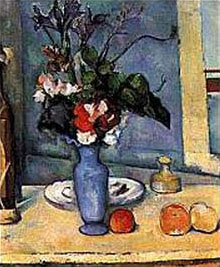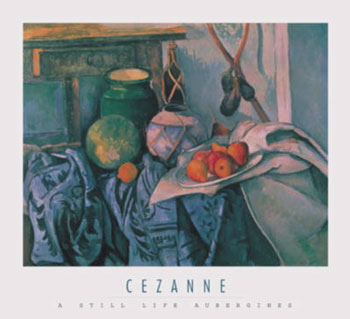 "All things, particularly in art, are theory developed and applied in contact with nature. Painting is not only to copy the object, it is to seize a harmony between numerous relations." Paul Cézanne.
Paul Cézanne was born in Aix-en-Provence, the son of a wealthy banker. He was a talented student and among his school friends was Emile Zola who introduced him to Manet and Courbet and persuaded him to move to Paris to study art. Destined by his father to study law, he was eventually, at the age of 22, allowed to devote himself entirely to painting. A yearly allowance from his father enabled him to work without distraction for the next 23 years. The 1860s were to see the beginnings of Impressionism and Cézanne met many of the key figures such as Pissarro, Monet and Renoir. His early work was unaccomplished, however, and it wasn't until 1873 that his skill became apparent in 'The House of the Hanged Man', which was exhibited at the First Impressionist Exhibition of 1874.
Cézanne exhibited again with the Impressionists in 1877 but refused to identify himself with the movement. Instead he was searching for a new way to approach the representation of nature. He talked of humanising a landscape through the exercise of an artist's feelings. From 1880 onwards Cézanne spent less time in Paris preferring the landscape of Provence. Upon his father's death in 1886, Cézanne's inheritance gave him financial independence. He continued to concentrate on his favourite themes such as portraits of his wife, Hortense and studies of the Provence landscape such as 'Mont Ste Victoire' (c.1886-1888) and 'Aix: Rocky Landscape' (c.1887). In 1895 the dealer Ambroise Vollard mounted Cézanne's first one-man exhibition and this was to bring the artist out of the shadow of obscurity and by the end of the century he was referred to as 'Sage' by many of the avant-garde.
Cézanne was fascinated with structure and the way painting can tackle nature. His work can summon up a broad range of sensations for the viewer. Through his use of colour and space Cézanne achieved an extraordinary degree of expressiveness. Since his death his work has been enormously influential, most notably on the Cubist movement.