Born: 1471
Died: 1528
Gender: Male
Nationality: German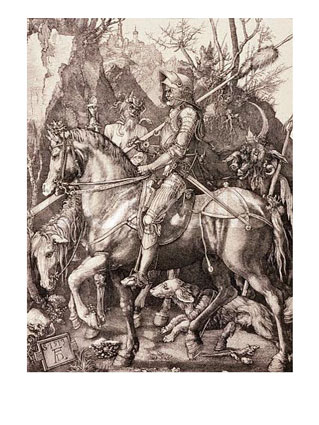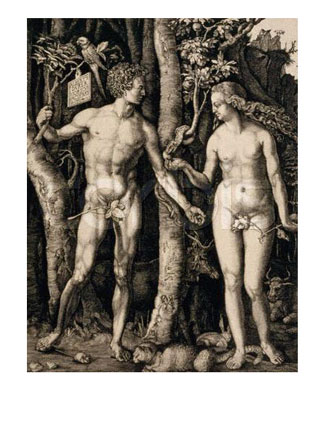 "What shall I say of the firmness and accuracy of his hand? You could have sworn that what he drew without other means than the brush, pencil, or pen, to the immense astonishment of his beholders, had been drawn with rule and compass. What shall I say of the sympathy which reigned between his hand and his ideas so that often on the spur of the moment he dashed off, or, as painters say, composed sketches of every kind of thing with pencil or pen?" Camerarius, 1528 as quoted by Christopher White in Durer (Phaidon).
Albrecht Durer was born in Nuremberg. At the age of 15 he was apprenticed to Michael Wolgemut, the book illustrator and painter. He then travelled to Italy where he produced his first notable painting in 1500, a self-portrait. As well as producing woodcuts and engraving she was concerned with tackling many of the key Renaissance questions such as perspective and proportion. In 1505 he moved to Venice where he remained for two years experimenting with technique and produced 'The Feast of the Rose-Garlands'. He specialised in line engravings, which involved cutting into the surface of metal, frequently copper, with a burin, resulting in images very rich in texture. Works such as 'St. Jerome in his Study' (1514) and 'Agony in the Garden'(1515) were produced in this way.
He worked in many different media including dry point and printmaking. He was an expert in matters of proportion even writing four books on the subject. Yet despite his
scholarly approach to his work and also his uncertain stance on religion he was a deeply instinctive artist and is regarded as one of the first great draughtsmen of Germany.