Born: 1869
Died: 1954
Gender: Male
Nationality: French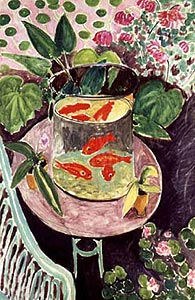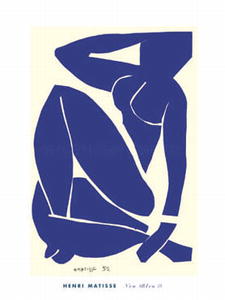 "What I dream of is an art of balance, of purity and serenity devoid of troubling or disturbing subject-matter… like a comforting influence, a mental balm – something like a good armchair in which one rests from physical fatigue." Henri Matisse.
Matisse began by studying law in Paris but by 1891 had taken up art instead, becoming a student at the Académie Julian in Paris under Bouguereau. He left a year later, however, displeased with Bougereau's teaching, and unofficially joined the Ecole des Beaux-Arts studying with Rouault, Piot, Guerin and Bussy amongst others. By 1896 Matisse had four of his paintings accepted for exhibition at the Salon du Champ-de-Mars, he sold two of them. A year later he saw the work of Camille Pissarro and van Gogh and was deeply impressed.
In 1900 Matisse had fallen on hard times and had to paint exhibition decorations at the Grand Palais to make a living. He continued with his painting, however, and, after having experimented with still-lifes and landscapes in the late-Nineties turned to Neo-Impressionism and produced one of his first major works in 1905. 'Luxe, calme et volupte' (1904-1905) was exhibited at the Salon des Indépendants and bought by Signac. In the same year Matisse and his friends caused a sensation at the Salon d'Automne giving rise to the name, 'Fauves'. He also found himself important patrons in the American Steins thus solving his financial difficulties.
His paintings were brightly coloured and contain a deep sensuality, for example, 'Pink Nude' (1935) and one of his most uplifting paintings, 'Large Red Interior'. He worked constantly throughout his life, creating possibly his masterpiece between 1949 and 1951 in the Chapel of the Rosary at Vence. It was a dedication to the woman who nursed him back to health after a serious illness and later became a nun. Matisse designed every aspect of the convent in immaculate detail. Other digressions from his painting include sculpting, for example, 'The Back I-IV' (1909-1929) and an original technique involving the arrangement of brightly-coloured cut-out shapes into abstract patterns. He also designed sets and costumes for Diaghilev and was a supreme book illustrator. Whatever Matisse turned his hand to, his work always shows a lightness and airy quality. He loved colour and vitality and was loathe to represent tragedy. Alongside Picasso he was internationally renowned from the 1920s onwards.